Essex Steam Train - Day out with Thomas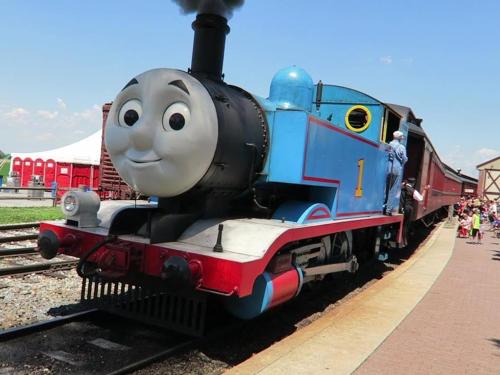 Special rates available for
Essex Steam Train
. Contact the hotel directly for savings on your next adventure or find our Hotel directly on the Essex Steam Trains website with a link to book and save!
The
Quality Inn Old Saybrook
has been a partner with
Essex Steam Train
for many years. We offer a
15% discount
on your room with valid purchase of your next adventure with Essex Steam Train, from the Santa Express to Thomas the Tank Engine.
Did you know:
Essex Steam Train & Riverboat's 2 1/2-hour journey begins at the historic 1892 Essex Station for a 12-mile, narrated round-trip into the heart of the unspoiled Connecticut River Valley.
The Valley Railroad is a heritage railroad based in Connecticut on tracks of the Connecticut Valley Railroad which was founded in 1868. It operates the Essex Steam Train and the Essex Clipper Dinner Train
To book this discount, click on this link:
https://www.choicehotels.com/connecticut/old-saybrook/quality-inn-hotels/ct405/rates?ratePlanCode=LESSEX
Local Attractions Rate
CT River Quest Cruises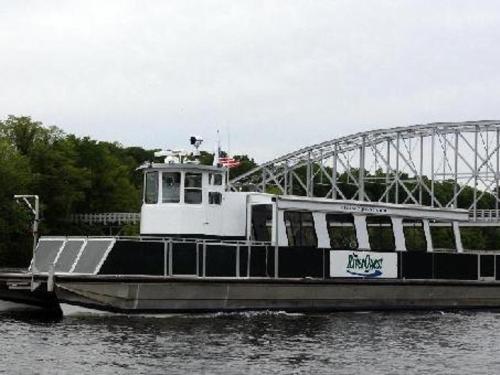 WINTER WILDLIFE EAGLE CRUISES, actively booking now! Join us at and depart from the Connecticut River Museum in Essex for our favorite Winter Cruises. Departure dates/times listed below. Also, check out our calendar that will show Sold Out dates and other cruises in 2020!
2020 Dates: NOW – March 15
Saturday and Sunday, February 15 thru March 15: 9:00am and 11:30am and 2:00pm
ROOM on both cruises. Monday, February 17 (President's Day): 11:30am and 2:00pm
Wednesday (starting February 19): 2:00pm
Friday (starting February 14): 10:00am and 12:30pm
RiverQuest departs from ESSEX, the Connecticut River Museum for winter/early spring cruises and from HADDAM, Eagle Landing State Park April thru October.
Jun-Sep – CT's Amazon, a Cruise around Selden Island - This is great way to enjoy a wonderful, magical place. We will travel from Haddam to Selden Island Creek in Lyme for a circumnavigation of Selden Island, the largest island in Connecticut, a state park and a pristine, very special area. While in the creek, it will feel like it did hundreds of years ago, untouched and beautiful. During your entire cruise, you will observe local wildlife and various points of interest. There are always some plants in bloom and birds to see and hear. Bring a picnic basket and beverage if you would like.
To book this discount, click on this link:
https://www.choicehotels.com/connecticut/old-saybrook/quality-inn-hotels/ct405/rates?ratePlanCode=LRIVER